Waitrose Charity of the Month!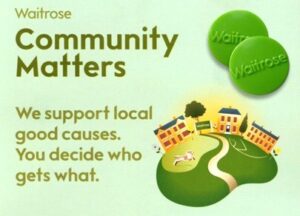 Just a quick reminder that we have been chosen as one of the Charities supported by Waitrose Community Matters in the Monmouth Branch during January 2018.
At the end of your shop, you will receive a green token to place in a box, near the checkouts. Please spread the word! This will be a fantastic opportunity to raise money for the children.
A HUGE thank you to Mrs Arnold, our PTFA Chair for arranging this for us.  Thank you for your support & happy shopping.