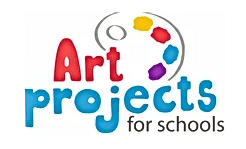 Art Projects For Schools – order your Christmas cards & wrap in your child's design ….
Today, your child/children will have bought home their Christmas card design. Once again we are using APFS Projects for Schools – the company we use each year and who provide wonderful quality cards, wrapping paper and tags using your child's design.
This year however there is a slight change to the ordering of the cards. The process is explained on the leaflet which is in the polly pocket along with your child's design.  On the back of your child's design is a unique code.
If you wish to order your child's Christmas card/wrapping paper/gift tags:
Visit apfsorders.co.uk
Enter the unique artwork code found on the reverse of your child's artwork.
Place your order
Return your child's artwork to your child's class teacher
The latest order date is Tuesday 20th October
 If you have ordered online then your child's artwork must be returned to school by Thursdays 22nd October as we have a set deadline for returning them to APFS for your orders to be processed.
Please can we also request that the designs are returned in the polly-pockets provided.
Many thanks
Mrs Dean (Head of School & Christmas Card organiser J)